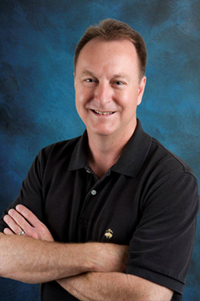 Meet Our Founder
Max Ellzey is:
Founder and facilitator of the Christian Executive Forum. Max has been leading Biblically-based business leader roundtables, educating and equipping business owners and CEO's in the greater Los Angeles area since 2001.
President of The Ellzey Group, an International Leadership Coaching and Consulting Firm established in 1999.
A full time professor at Pepperdine University's prestigious Graziadio School of Business and Management, teaching in the field of Organizational Behavior and Leadership Development since 1999.
Advisor to the leaders of several Los Angeles' most influential Christian organizations.
Past President of the Los Angeles Chapter of the Professional Coaches and Mentors Association.
His academic credentials include a B.A. in Communication, a Master of Divinity, an MBA, and a Doctorate in Organizational Leadership.
With over 25 years of management, consulting, training, marketing, sales, and international experience, Max is uniquely qualified to lead the growth and expansion of the Christian Executive Forum. He is also positioned to provide guidance and mentoring to its members and their companies, having worked with large corporations such as AT&T, KIA Motors America, Mercedes Benz, and McDonnell Douglas Federal Credit Union, to small- and medium-sized local companies. Having lived and worked in Europe and Asia for several years, Max has developed highly effective methods for maximizing cross-cultural communication and unleashing creativity.
A veteran coach and consultant to senior executives, Max specializes in the areas of organizational culture transformation and leadership development. He has consulted with and coached leaders and teams from a variety of organizations to develop a shared vision of the future. His unique approach and emphasis on client involvement, team problem solving and joint solution development enables his CEF members and clients to not only develop innovative solutions, but also gain support and commitment from stakeholders throughout the strategic planning process. In addition to Max's God-given gift of discernment and intuition, much of his insight comes from the results of his doctoral dissertation, which is titled A Study of the Impact on Christian CEOs Who Participate in Christian Executive Accountability Groups.
A popular keynote speaker for both non-profit and for-profit organization, Max's calling is to encourage and motivate individuals to strengthen their relationship with God, and in accomplishing that, begin strengthening their relationships with other people. This practice begins where all good things should—at home with his family. Max and his wife Amy have six children—three terrific sons, Charlton, William, and Bradford, and three precious daughters, Faith, Grace, and Joy.